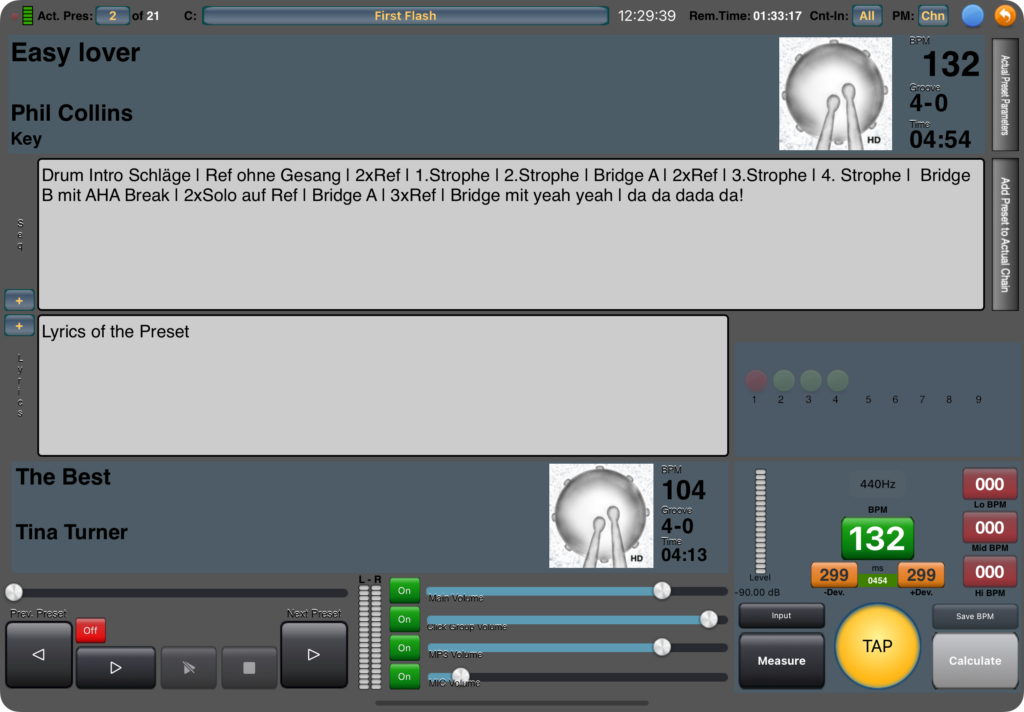 Recently I started a new Cover band and as always, the setlist contains all kinds of speeds and moods. From ballads to Up-Tempo songs, it's all there.
That's a very good use case for a setlist manager like Drumsetlist Manager which, by the way, is one of my products in the Apple App Store 🙂 You can see a screenshot of the stage screen I am using in the practise room above.
Usually I just use the LED's to kind of watch the tempo approximately and that would do. But not this time. Some songs worked that way but others did not at all, the band was shifting and dragging each other faster or slower all the time. So that meant for me: us the click! I need to admit that I was a. bit worried over that request. But I am the drummer, I am the time keeper, so lets do it!
I already described my practise setup in a previous article with Apple AirPods Max and the Yamaha mixer which is able to get the sound from the iPad, just see the pictures below.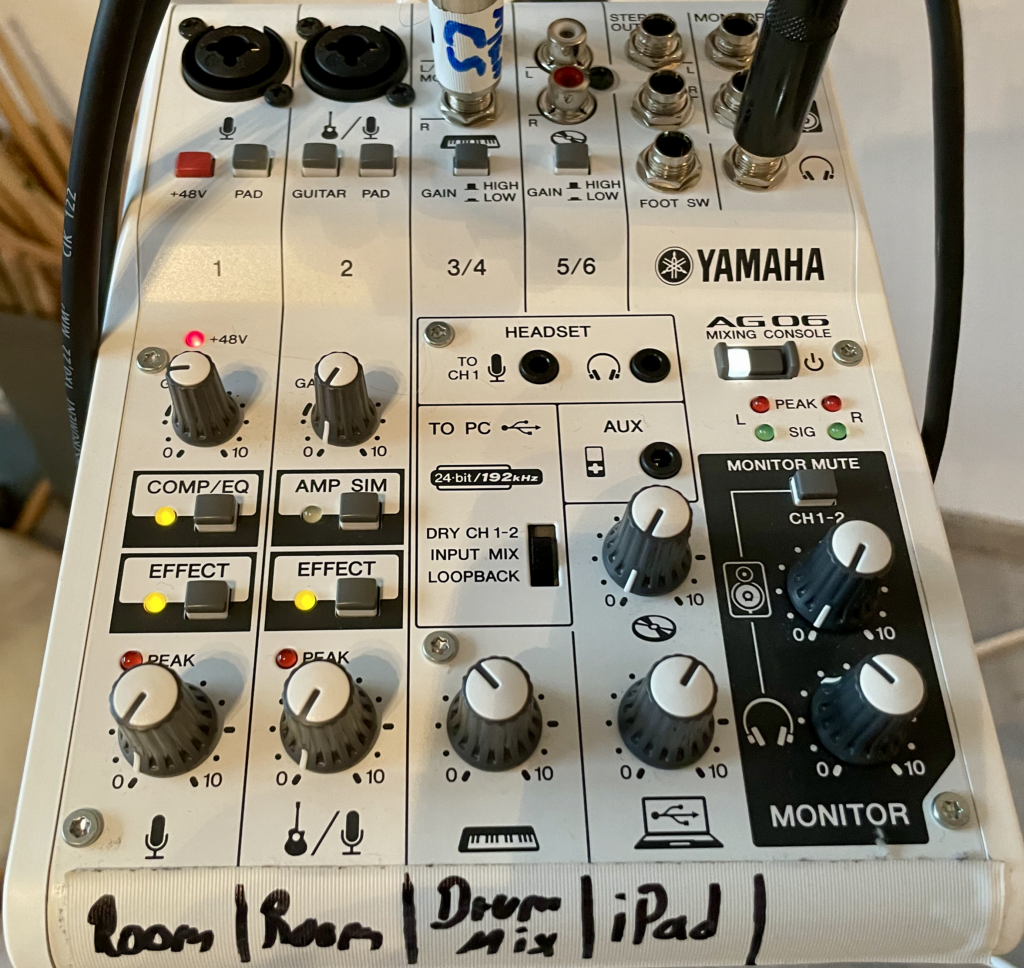 With that setup I was able to get a mixed signal from the other band members and mix the click from the iPAD. Very Cool! So I set for each song in the setlist the click tracks and started to play along … well, needless to say that it did not work for every Song. I did set an accent sound for the "1" to keep me exact but it turned out that especially for faster songs it happens in the beginning occasionally that you loose the "1" and then the accent is annoyingly at the wrong point.
To avoid this just don't have the accent but just the quarters or eights. That helped me a lot until I got more practise with the metronome. Also it is important to find the right volume balance between the click and the band. I personally like it when the click kind of "disappears" when I am on and just gets recognisable when I am off. Helps me a lot.
Well, do you have any experiences to share? Let me know your journey and struggles with the Metronome.
Stay tuned!