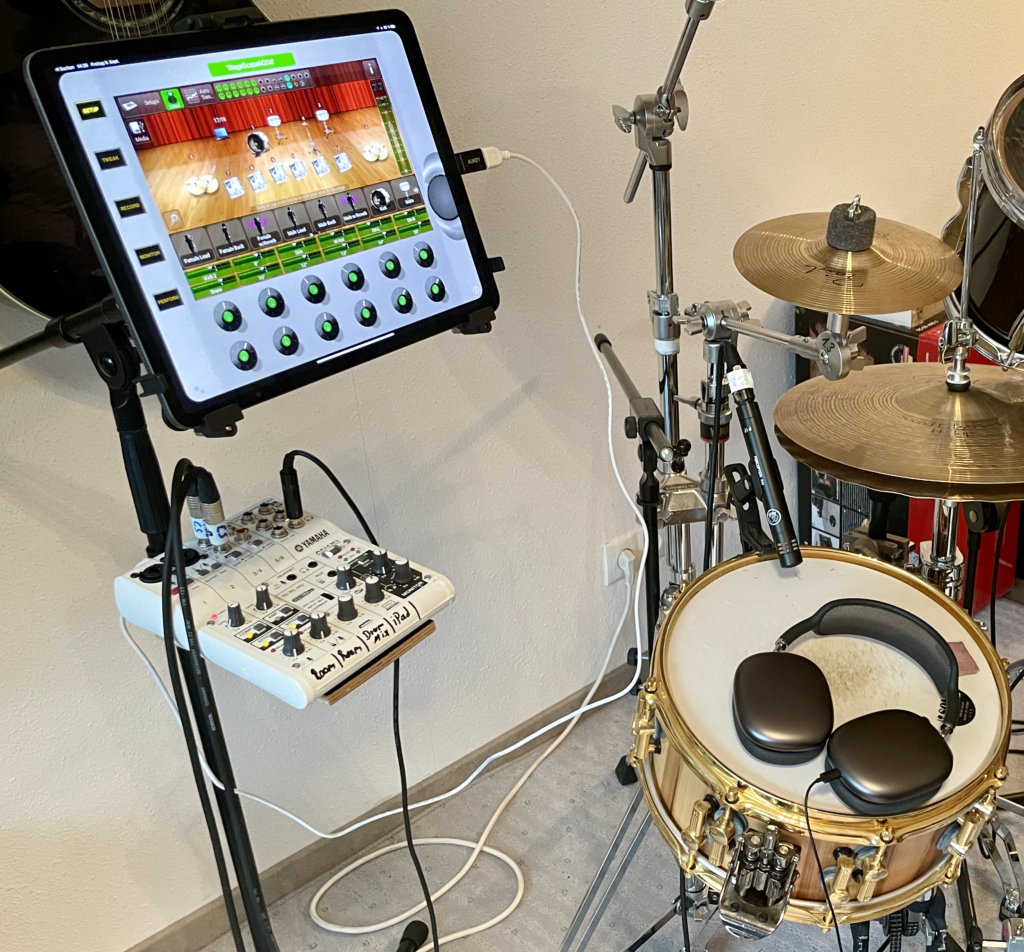 I guess it is all too familiar for the most drummers: you forget to protect your ears enough from the loud "noise" of your drum set when you are practising.
Happens to all of us and I must give you a blunt warning here: it can be really damaging to your hearing to neglect the protection of your ears especially with playing the drums.
I suffered recently from several hearing losses on my left ear (of course it was not only the drumming but also work stress) and I am still fighting a high frequent "hiss" since I had the event. It was a painful half year to recover and I learned my lesson.
I am much better now again but the Tinnitus remained. It is getting better with time but I would love to have avoided that.
So why am I telling you that? Well, I have tried out several ways to protect my hearing and want to share what I ended up with. I skip all my tries with Ear buds, In-ears etc. since there is dedicated web pages for that.
Drum miking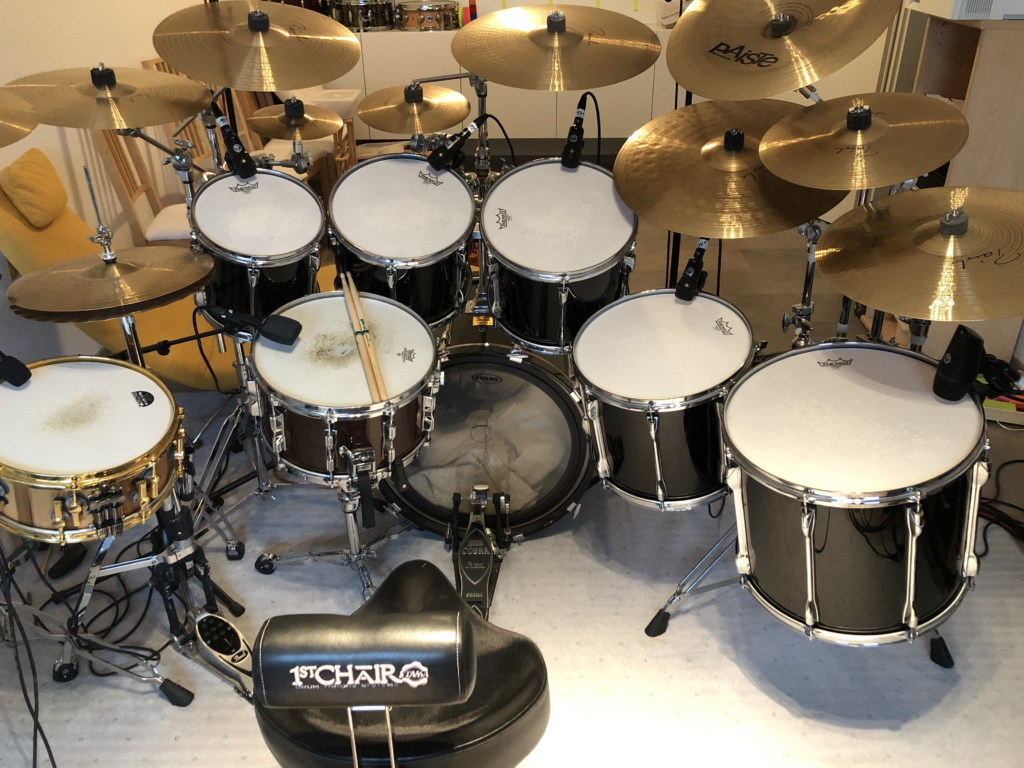 The drum mixer
I use AKG and Rode microphones and connected them to a Line6 Stagescape M20d mixer. This digital mixer comes with an App for iPad which makes it possible to edit your drum sound right from your Throne (see first picture in the article).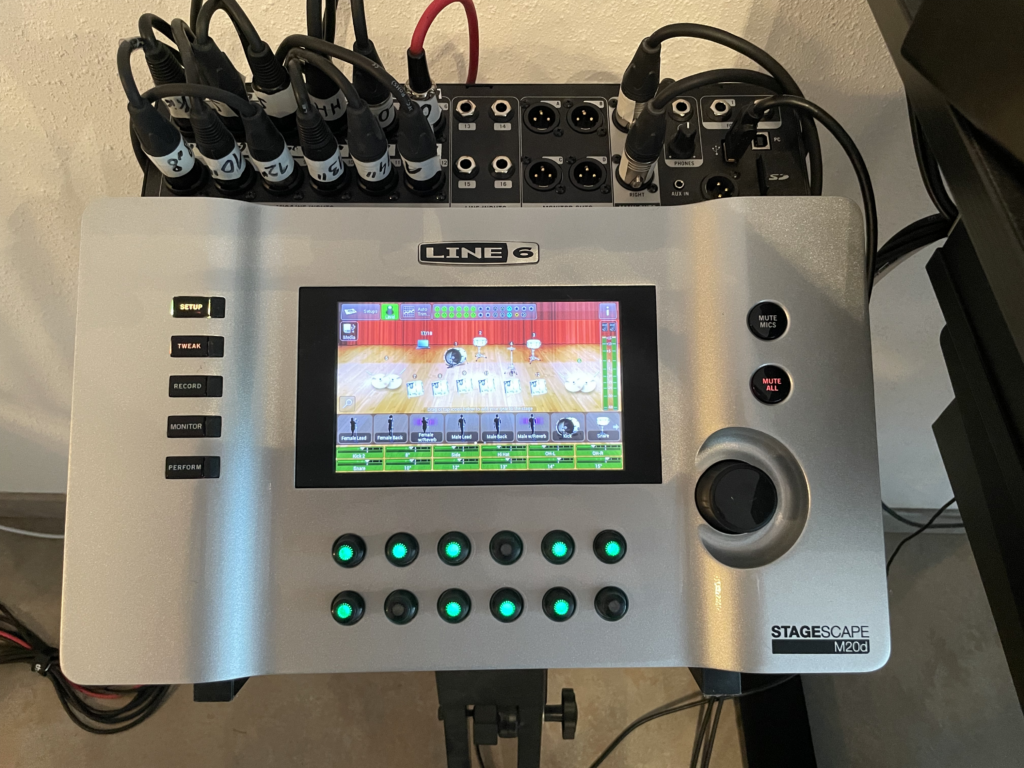 The router
From there I connected the Line outs to my Presonus Fire Studio recording Interface which is connected to the Presonus Central station, a studio monitoring device.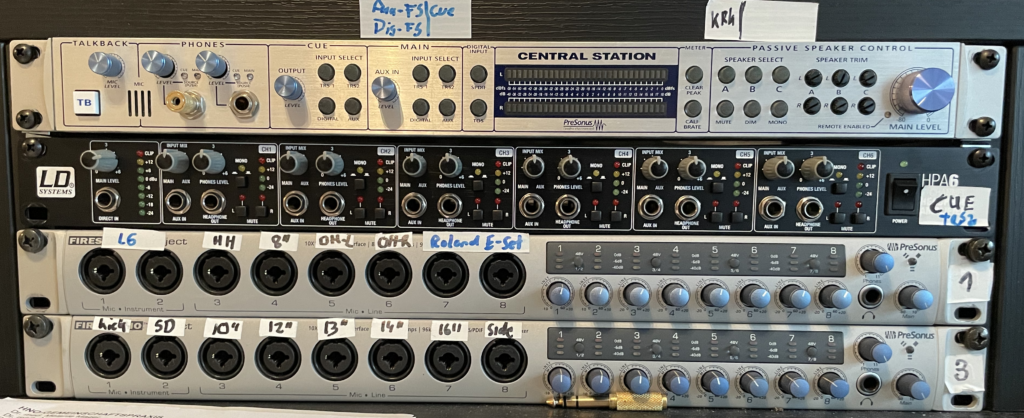 The headphone mixer
Now, the Central Station Line outs are connected to the Yamaha AG06 mixer where the iPad is connected and the headphone out is used for the headphones. You will ask why so complicated. Well, with just unplugging all my drum mics from the Line6 Mixer to the Presonus Fire Project Converters I can record my drums with Logic with literally no other changes. But that is subject of one of the next blog article in the future.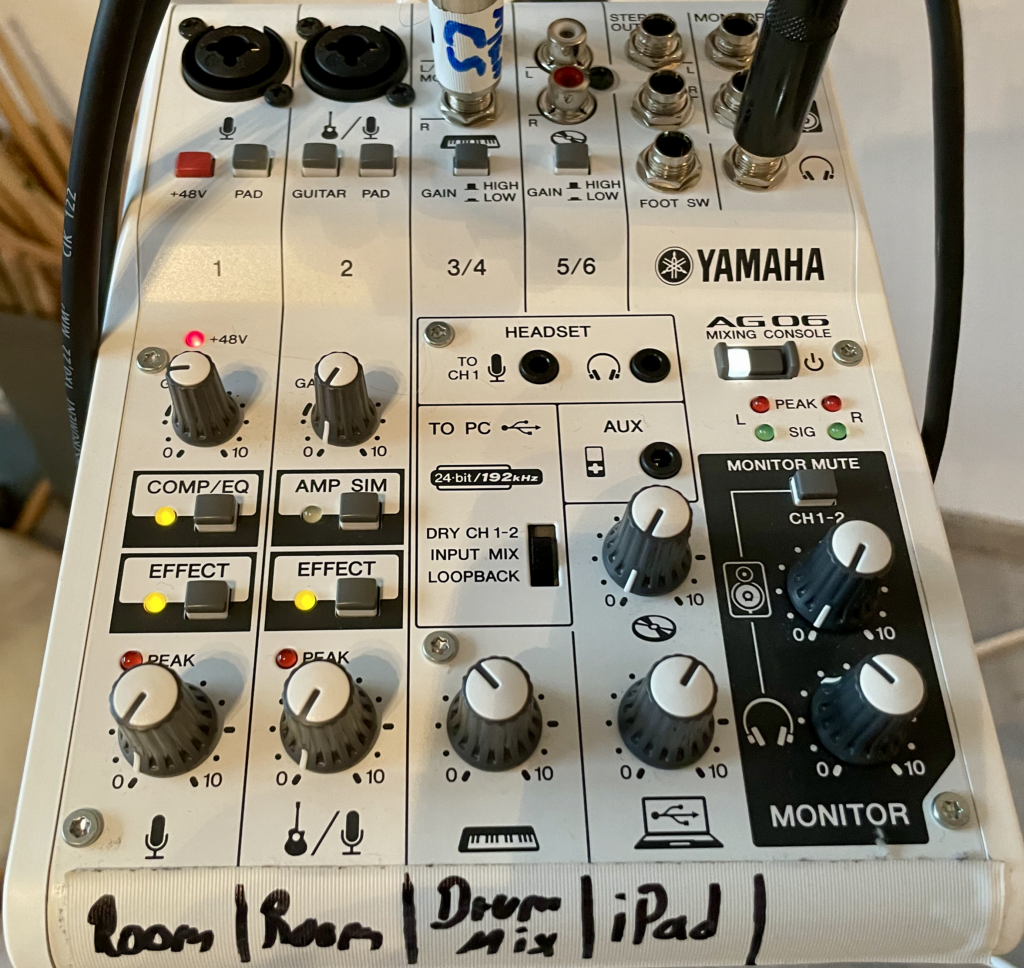 The end of the chain: the headphones
And finally, after trying my AudioTechnica Noise canceling closed headphones and also my U-HE In-ear monitoring plugs I came to this solution:
The conclusion
The Apple AirPods Max. The noise canceling section is so good, I can turn down the playback so much that It feels like listening in a "living room" volume. It is so relaxing for my ears and the sound of the headphones are awesome!
I know, you will say this is an incredible expensive solution and you are right. All that gear I did not purchase in one catch but over the years and finally it came to that setup. Not everybody might want to spend that money and there is definitely many other possible solutions out there which might or might not work for you.
But I found this to be the best solution for me in having an awesome, inspiring sound and the best ear protection.
Let me know your thoughts!